a pioneer spirit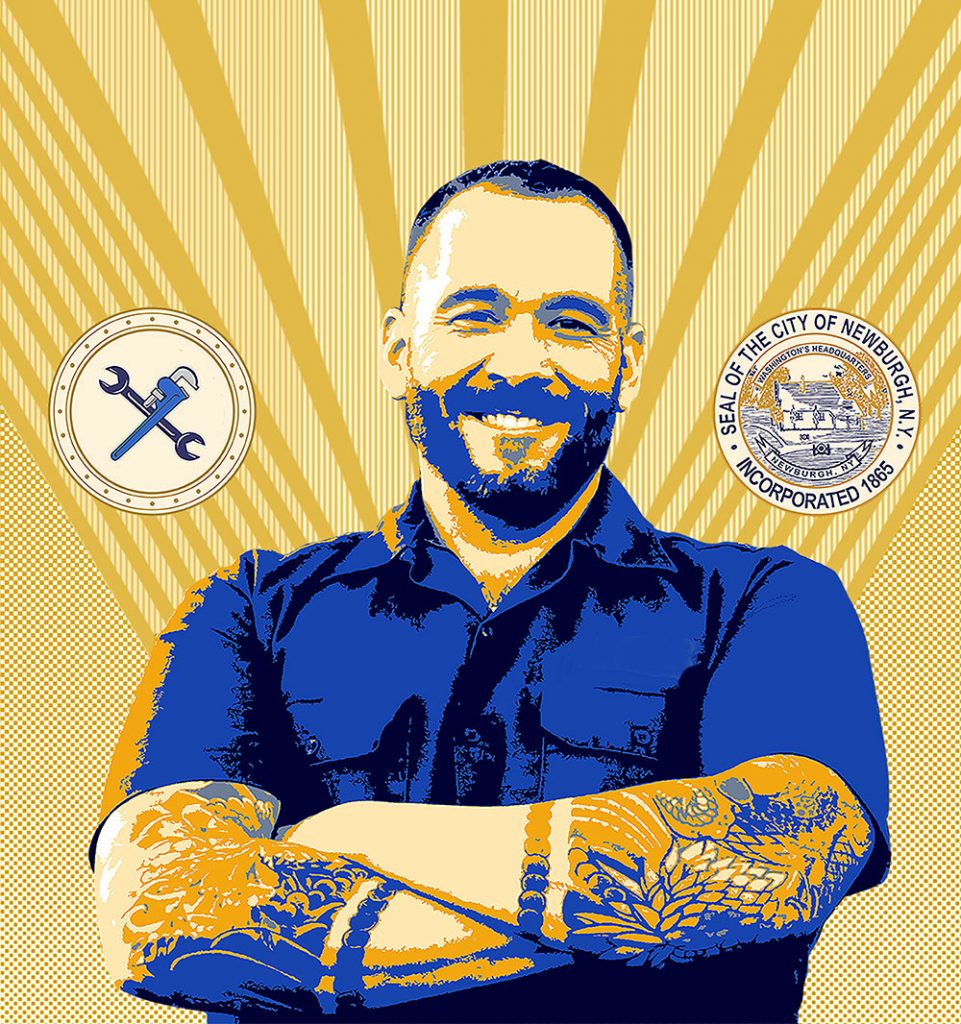 John L. Wood
Master Plumber
Consistently ranked in the Top Ten Plumbers in New York City by Yelp, and bearing the Angie's List Seal of Approval, John Wood fell in love with the City of Newburgh during a beautiful fall weekend while visiting Storm King in 2016. Shortly thereafter, Newburgh Plumbing & Heating was established with the mission of restoring and preserving the plumbing and heating systems of the City of Newburgh and its surrounds, contributing like so many other believers in the rebirth of this "Gem on the Hudson".
Originally from Boston, John brings over 25 years' experience to the head of Newburgh Plumbing & Heating, having begun as an apprentice plumber at the age of 15. By 19, he was a fully licensed Master Plumber in the Commonwealth of Massachusetts; following that he obtained licenses in the five boroughs of New York City and of course, the City of Newburgh.
Today, in addition to overseeing operations at the company, John also sits on the City of Newburgh Board of Examiners of Plumbers and Gasfitters, helping shape the trajectory of the craft as it pertains to the rebirth of our beloved city.
google says
Knowledge and experience with prompt attention. Couldn't be better..
- RUSSELL BUSCH
The project was completed on time and I would work with John again in a heartbeat.
- AKUMA OSITO QIU
John and his team were responsive and highly professional... Won't hesitate to call him again for our next project.
- MATT CLIFTON
Wow! Can't say enough good things about them. On time, professional, honest and great value.
- SUSAN LOWENHAUPT
John Wood responded to an emergency service request right away & fixed the hot water issue... at a very reasonable rate. The service was swift, clean & absolutely professional in every regard. .
- MARCUS HARTEL
Best experience I had with any Plumber. Very Professional and Affordable!
- MATTHELEEONDREA LEE
John is in a League of his own. Not only is his extensive knowledge of city codes and proper plumbing skill on point but his professionalism is rivaled by very few.
- YENOM HOLDINGS LLC
0
TOILETS INSTALLED
Of every possible brand
0
Jobs Executed
Since 1999
0
Plumbers Created
Trained under John Wood
0
EXPERT TESTIMONIES GIVEN
At a court level
about us
A Plumbing and Heating Firm in Newburgh, NY
Newburgh Plumbing & Heating is a full-service plumbing and heating firm licensed in the City of Newburgh. One of the highest-rated Master Plumbers in New York City, founder and CEO John Wood is an expert in all aspects of the International Plumbing Code, steam heating and forced hot water systems. John leads a highly experienced team of craftsmen ready to handle service calls, remodels, and code issues.
We proudly serve our home city of Newburgh, as well as Beacon, New Windsor, Montgomery, Cold Spring, Balmville, Middle Hope, Cornwall, Fishkill, Washingtonville, Monroe and Poughkeepsie.