a pioneer spirit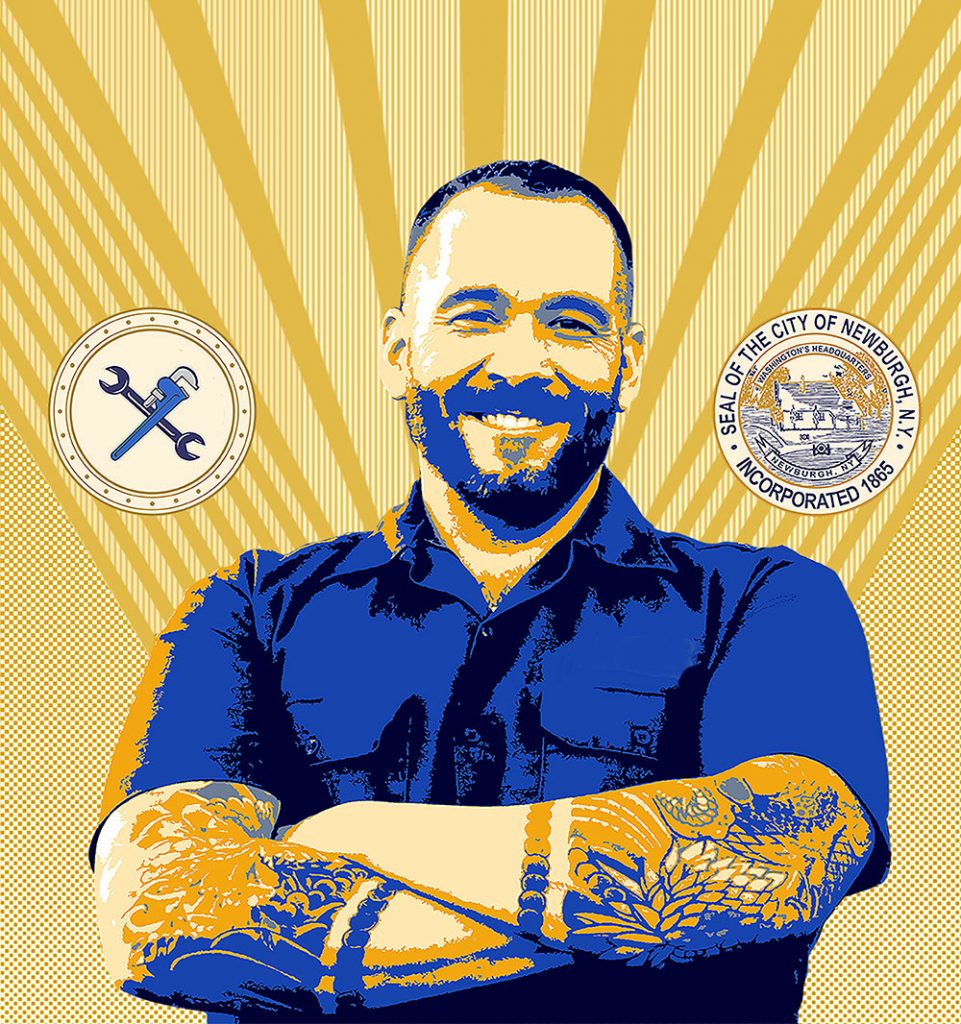 John L. Wood
Master Plumber
Consistently ranked in the Top Ten Plumbers in New York City by Yelp, John Wood fell in love with Newburgh at the beginnning of 2018. Within a few months, he'd hung his shingle out in "this gem on the Hudson."
Originally from Boston, John brings over 25 years experience to the head of Newburgh Plumbing & Heating, having begun as an apprentice plumber at 15. By 19 he had incorporated Hub Plumbing & Mechanical, which continues in New York City. Despite having just moved to the area, John has already been appointed to Newburgh's Board of Examiners of Plumbers and Gasfitters.
google says
Knowledge and experience with prompt attention. Couldn't be better..
- RUSSELL BUSCH
The project was completed on time and I would work with John again in a heartbeat.
- AKUMA OSITO QIU
John and his team were responsive and highly professional... Won't hesitate to call him again for our next project.
- MATT CLIFTON
Wow! Can't say enough good things about them. On time, professional, honest and great value.
- SUSAN LOWENHAUPT
John Wood responded to an emergency service request right away & fixed the hot water issue... at a very reasonable rate. The service was swift, clean & absolutely professional in every regard. .
- MARCUS HARTEL
Best experience I had with any Plumber. Very Professional and Affordable!
- MATTHELEEONDREA LEE
John is in a League of his own. Not only is his extensive knowledge of city codes and proper plumbing skill on point but his professionalism is rivaled by very few.
- YENOM HOLDINGS LLC
our services
Plumbing
Leaks, Clogs, and Service Calls
Nothing in life is certain except death, taxes, and… plumbing issues! Even with the newest systems and the most high-tech materials, plumbing leaks and drain clogs are inevitable. We offer comprehensive solutions to leaky and broken valves, runny toilets, drippy faucets, slow drains, sewer clogs, and more.
our services
Appliance Installation
Getting a new dishwasher? Installing a washing machine? Newburgh Plumbing & Heating can help. We provide flood-stop valves, single-handled hot and cold shutoff valves for laundry applications, drain connection, dryer installation, and dryer venting. Say goodbye to the laundromat and hello to the convenience of doing your laundry from the comfort of your home.
our services
Heating, Boilers & Water Heaters
Instantaneous and Tank-Type Water Heaters
Newburgh Plumbing & Heating expertly installs Takagi, Navien, Rinnai and other manufacturers of high-efficiency instantaneous water heaters. These units are also available as "combi" units that provide home heating in addition to domestic hot water. In addition to tankless water heaters, we provide full service and installation of standard tank-type water heaters manufactured by A.O. Smith, Rheem, Bradford-White, and General Electric.
our services
Gas Piping
Newburgh Plumbing & Heating is fully licensed to handle the installation and service of corrugated stainless steel tubing (CSST), steel gas piping, and all types of metal and poly venting for appliances and fixtures. Permits are required for all gas work; never let anyone tell you otherwise. If you smell gas you should call Central Hudson Hotline 1-800-942-8274 or 911, and leave the premises immediately.
our services
Remodels
The City of Newburgh is booming with exciting remodels that breathe life back into the city. If you want a new bathroom or kitchen, and need design input and advice, we are ready to help. With a vast network of resources from decades in the industry, Newburgh Plumbing & Heating can assist with fixture suggestions from the full range of major brands. We also handle all aspects of permitting and inspections with the City's Department of Buildings, ensuring that you job is properly filed, inspected, and on record.
our services
Violation Removal and Stop Work Orders
Sometimes the unfortunate happens, and jobs are not filed correctly with the Department of Buildings, or some other issue causes a Stop Work Order to be issued. Fortunately, Newburgh Plumbing & Heating possesses the experience and authority to rectify the situation be it mechanical or Code-related.
0
TOILETS INSTALLED
Of every possible brand
0
Jobs Executed
Since 1999
0
Plumbers Created
Trained under John Wood
0
EXPERT TESTIMONIES GIVEN
At a court level
about us
A Plumbing and Heating Firm in Newburgh, NY
Newburgh Plumbing & Heating is a full-service plumbing and heating firm licensed in the City of Newburgh. One of the highest-rated Master Plumbers in New York City, founder and CEO John Wood is an expert in all aspects of the International Plumbing Code, steam heating and forced hot water systems. John leads a highly experienced team of craftsmen ready to handle service calls, remodels, and code issues.
We proudly serve our home city of Newburgh, as well as Beacon, New Windsor, Montgomery, Cold Spring, Balmville, Middle Hope, Cornwall, Fishkill, Washingtonville, Monroe and Poughkeepsie.